Theoretical Approach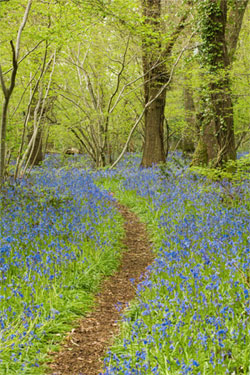 Like many experienced counsellors, Judith uses an integrated theoretical approach; her training in psychodynamic, systemic, attachment and cognitive behavioural therapies allows her to tailor the work to the clients' needs.
Psychodynamic theory focuses on unconscious interactions between individuals – between the client couple and between the client and therapist – and encourages insight and understanding of these interactions.
Systemic therapy considers the meanings that clients hold in the context of their socially constructed world. Clients are encouraged to explore these meanings, and to develop the possibility of constructing new meaning through a creative narrative process.
Working with attachment theory shifts the focus to the very early interactions of childhood between primary carer and infant. Understanding the quality of attachments in these early relationships and the influence on subsequent relationships, especially the couple relationship, provides the possibility of doing something differently.
Cognitive behavioural therapy – CBT – is a short-term therapy which focuses on how present day distress is triggered and maintained. Clients are taught to notice their internal dialogue – 'self talk', to appraise and challenge their negative thoughts and consider alternative, realistic ways of thinking.
Testimonials
"We both trusted her from the beginning. Her calm, professional, thought-provoking questions helped us to understand each other and ourselves much more clearly…"
"Judith mixes professionalism with warmth, in just the right degree. Excellent."
"Counselling was such a positive and constructive experience."
"The decision to come to Judith was the best thing I could have done. Her help has made me understand myself and the situation in a completely different way which will help me move forward as a stronger person."
"Judith's understanding and awareness of MS helped greatly."
"I wish we had done it years ago…….allowing us with Judith's guidance to hear and understand each other and ourselves better."
"A wholly positive experience. It allowed us to listen to and understand each other and ourselves. Judith is a kind, caring and extremely skilled counsellor…..our relationship is the happiest is has ever been."
"Thank you for helping me through what has been a very difficult period in my life. Through our talking, I have been able to understand and rediscover myself as a person, and to understand what a sharing relationship is all about."